About Us
Work Force:
We Are Fully Licensed, Bonded And Insured. CA Lic. 942907
No salesperson and no estimators will be coming to your home. You deal directly with the company owner and contractor at the same time to discuss the scope of the project in a way that is clear for everyone to understand.
Crew Leaders:
In our team crews there is always a leader. We assign one person to be in charge of the demolition (rough process) and preparation of the project and one for the installation of the product. Once the preparation has been completed, the installation crew arrives to the work site and starts and continues with the installation process. Most projects are finished within 6 working days.
Communication:
Best results are achieved when the communication role is played throughout the entire project. Therefore, the homeowner or person assigned by homeowner must be in contact with the contractor at all times, should an emergency or major concern arise. The contractor will advise and make all necessary changes and inform the crew members when changes or adjustments need to take place and how to be performed.
This includes small details and assigning staging areas for tools or construction materials.
Before materials are delivered a specific area should be assigned. Normally, the next day after all preparation has been completed is when final construction materials (pavers, topping sand) should be delivered to the work site.
Our method:
We are sure that our method exceeds the manufacturer's specs. That's why we are more than confident that our quality will talk for itself in years to come.
Warranty and guarantees:
We offer a 30-day satisfaction guarantee on each paving stone installation and 5 years warranty on sinking, settling. The best of all is that all the stones we use are backed with a lifetime product warranty on cracking and breaking by the manufacturers.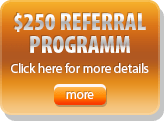 Referral program:
We are extending our referral promotion to our new and existing customers and for every new family member or friend you refer to us and they mention your name, will turn into a $250.00 check in your mailbox to you as a thank you when their project has been completed.
Financing:
Borrow up to 40k to improve your home without having equity!!
Contact the loan advisor directly.
Admirals Bank

Final Inspection:
Once a project has been completed a final walk-through will be scheduled unless homeowner or person in charge of the project informs that the work meets his/her satisfaction.
When a project has been financed, a follow-up call should be performed by John Deere's financial department to ensure customer satisfaction.
Satisfaction Guaranteed:
When you are happy with the work we do; we know that sooner or later you will be recommending us to your family members, friends and colleagues. That's why we strive to go beyond our customer's expectations.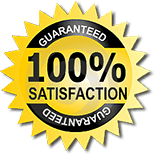 Leave a Comment »